Call Us 01707 333988 / 07903 560192
PRICES START AT JUST £60
---
Upholstery cleaning Biggleswade by EcoTech your local specialist upholstery cleaners covering Biggleswade and the surrounding areas.
Our upholstery cleaning service use specially developed equipment and cleaning products that ensure first class results every time. We use only biodegradable products specifically developed for the process, that are safe for pets and children.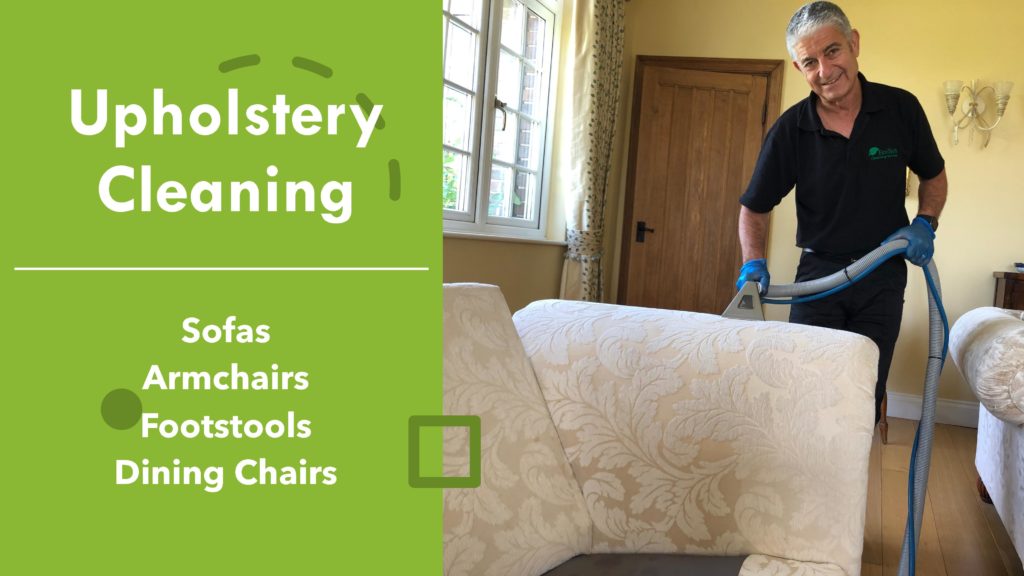 Why Choose EcoTech Upholstery Cleaning
We have many years of experience cleaning sofas both fabric and leather and know all the different cleaning methods.  We clean all types of fabric upholstered furniture (except dry clean only fabrics).  The most common method is Hot Water Extraction (often misnamed as steam cleaning). We use the HWE method for fabric upholstery cleaning as like our clothes the only way to get great results is to break down soiling into a liquid and then remove by rinsing or as we say extracting.  Fabrics are left damp not wet and are usually dry in 2-4 hours.
Leather upholstery cleaning is dealt with very differently as it is done by hand and not with machinery.  First we clean them using specialised gentle (but tough) fully biodegradable cleaning solutions.  Followed by buffing them dry using soft cloths.  The are then conditioned (or moisturised) as leather like our skin dries out if not cared for using professional products.
We clean all types of items including dining chairs, chaise longue, armchairs and all sizes of sofas.  After cleaning your furniture will look and feel completely revitalised.  It will of course also smell fresh and clean.
 Latest upholstery cleaning Biggleswade equipment & products.
 Environmentally friendly.
 Fully insured and experienced technicians.
 Independent family run business.
Our upholstery cleaning Biggleswade service prices are always competitive and are great value for money. As an independent family run business we pride ourselves in offering a friendly, polite, professional and reliable high quality service in Biggleswade and the surrounding areas.
See our Price Guide
---
Upholstery Cleaning Biggleswade Free Quote
For further information or to get a free no obligation upholstery cleaning Biggleswade quote, call now 01525 221922 | 01707 333988 or use the contact form